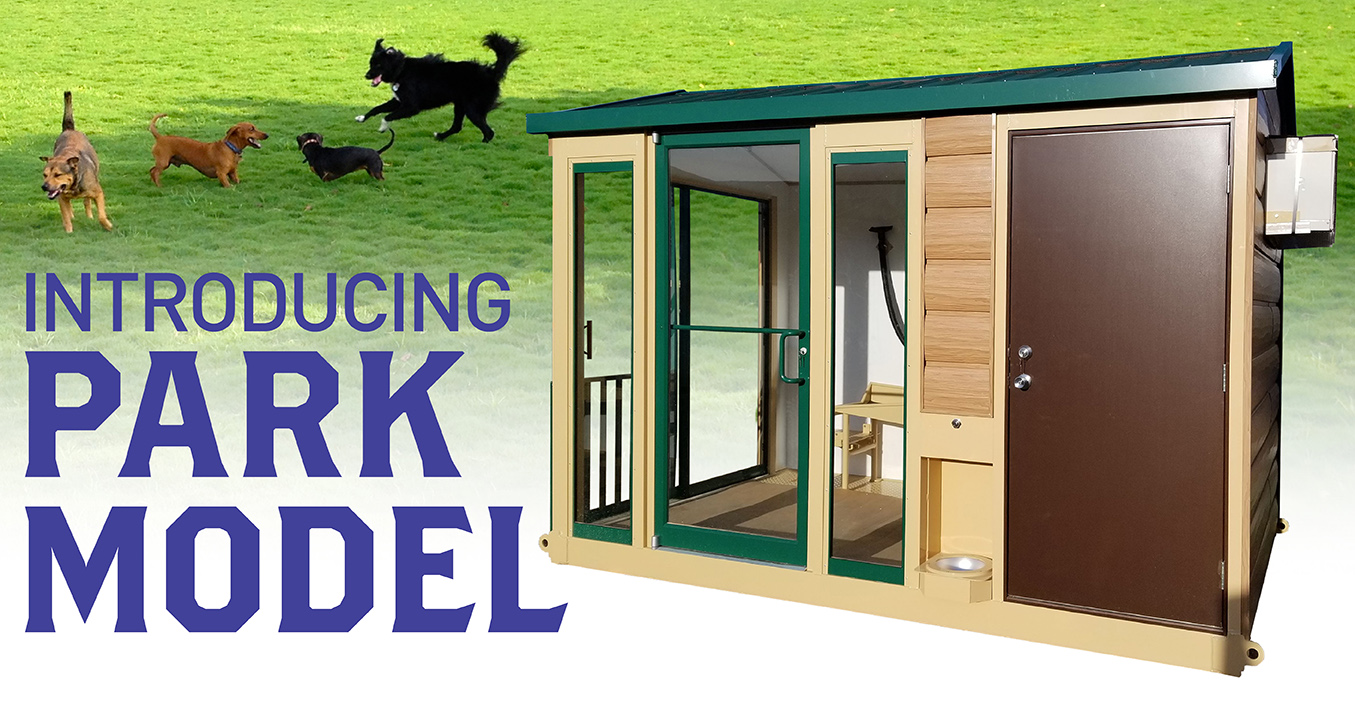 In an effort to make our units more appealing to the Parks and Recreation industry, we're creating a more "park friendly" model.
Our park friendly models can be used to offset the cost of your park while offering patrons the ability to bring home a clean pet after a visit to the park! Using a more natural color pallet than our other units, our Park Model looks like it belongs in a park and won't look out of place. Offering up six unique soaps and shampoos, a dryer and vacuum, as well as a built-in pet drinking fountain, our units come complete with everything a furry visitor could need. Units are built in the USA and ship to your park fully assembled!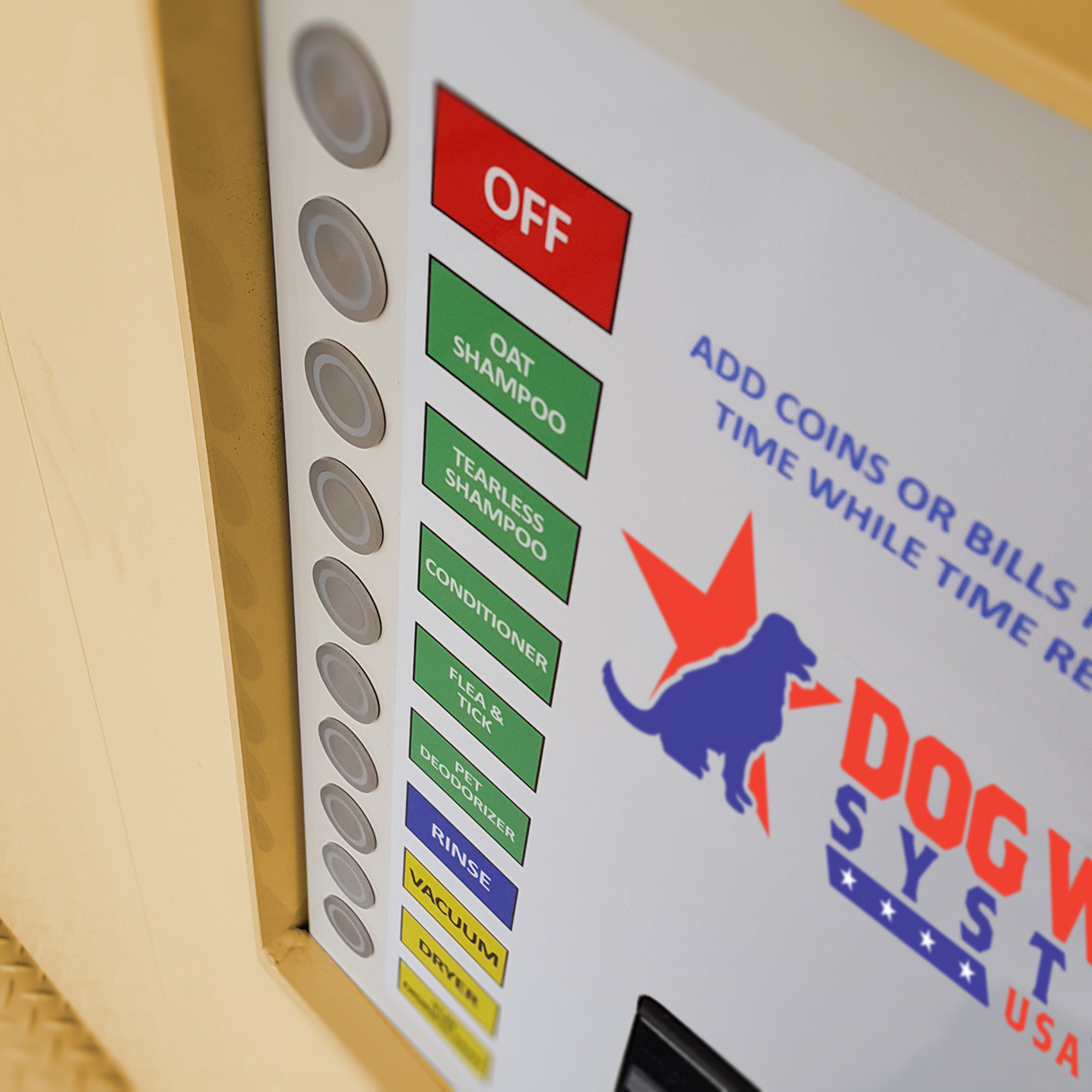 10 Button Operation System
Our Park Model modular buildings come standard with our 10 button operation system. These systems feature top of the line piezo buttons, a Dixmor timer, and are ADA compliant. Systems come standard with coin and bill acceptors and can be fitted with an optional credit card reader for an additional fee.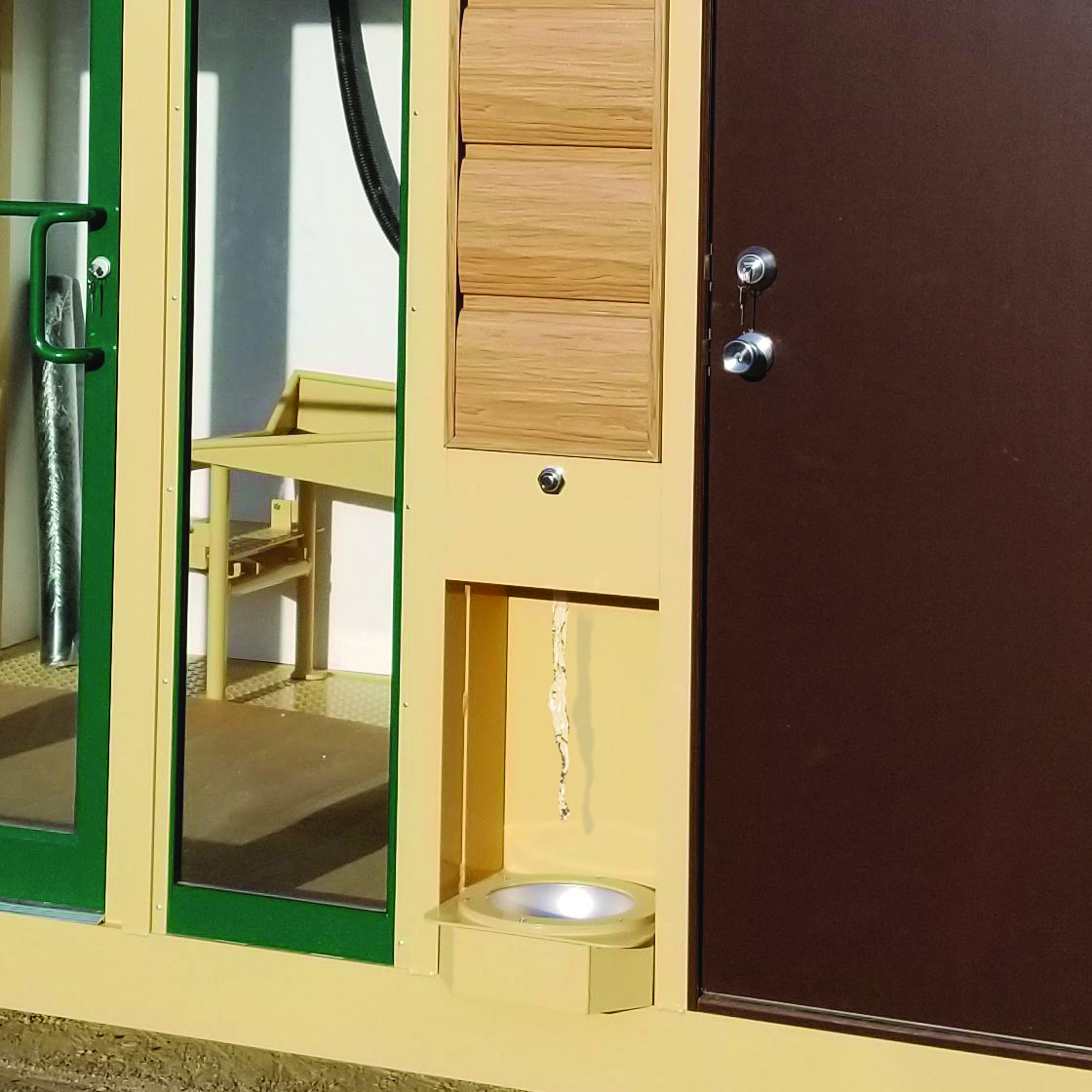 Bowser Bowl Pet Fountain
Running around the park can really tire out your pup! Make sure they stay hydrated with our built-in pet fountain! Simply press the button to dispense some water into the bowl below. Bowser Bowl works at any temperature! Water will automatically drain from the bowl after some time to avoid dogs consuming stagnate water.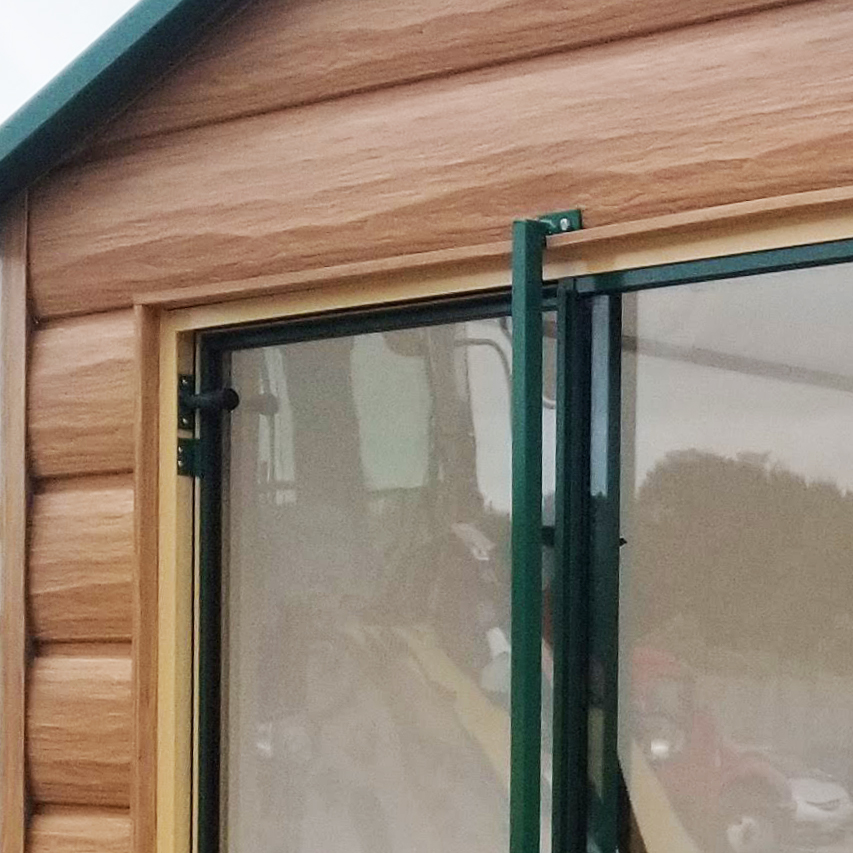 Steel Log Siding
Our Park Model introduces a new type of siding to our units. This log siding is insulated, made from steel, and it's fireproof. Maintenance is virtually non-existent, requiring only an occasional rinse when dirty. Our siding is also UV protected and resistant to corrosion, ensuring maximum durability for years.