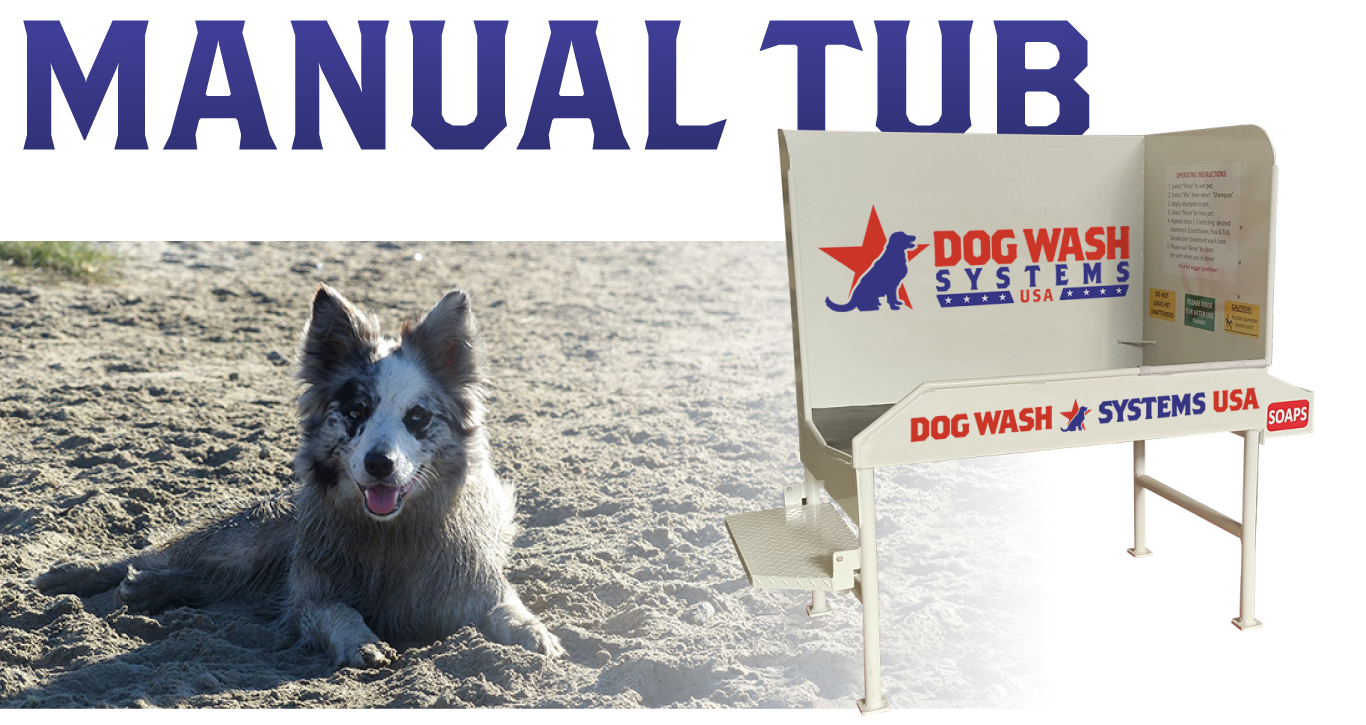 Are you looking for something a little more simple?
Our Manual Tub may be what you're looking for.
Our Manual Tubs are unique from our standard APWs in that there is no cabinet attached. In fact, the Manual Tub uses no mechanical parts what-so-ever. Soaps are stored in the bin attached to the end of the unit and a standard hose is used for rinsing and washing. Lacking an equipment cabinet, these units will always be a free amenity option, much like our Option C units. These units are significantly smaller than our standard units measuring about 54 inches long and about 5 feet tall so they are able to squeeze into smaller spaces.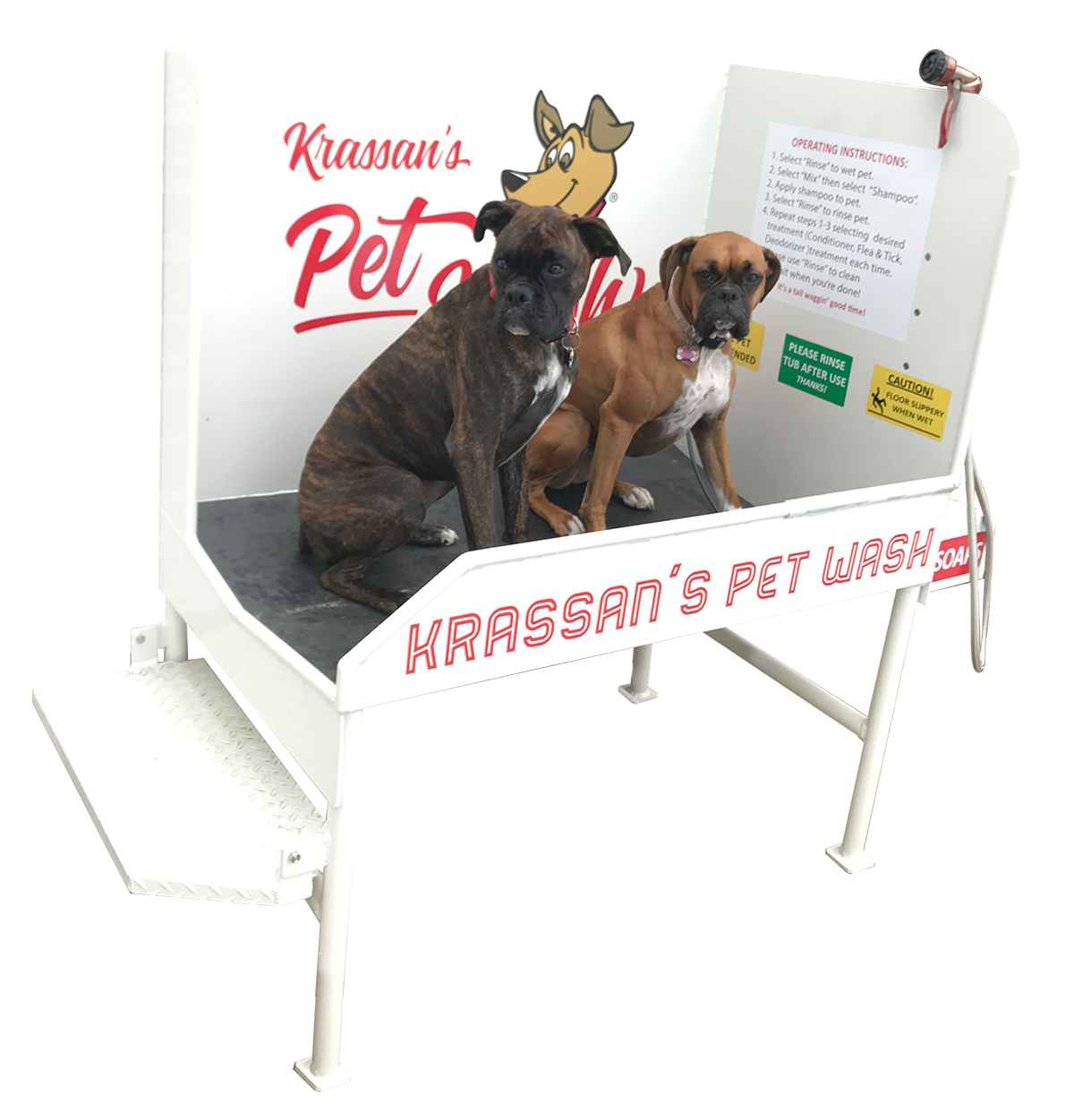 Of course, when you order a Manual Tub from Dog Wash Systems you can customize the tub to your liking! Use your name or add some photos of your dogs to really personalize your tub!
Full List of Features
• Mid-size Pet Tub
• Rotating Dial Controls
• Soap Shelf
• Informational Signage
• 4 Soap Start Up Kit – 1 gallon of each soap
• Treats – 1 box of 100 treats
Where would I install one of these?
• Car Wash
• Campground/RV park
• Convenient store/gas station
• Pet Store
• Dog Park
• Kennel
• Pet-Friendly Hotel
• Apartment Building
• Veterinarian Office or Hospital
• Beach